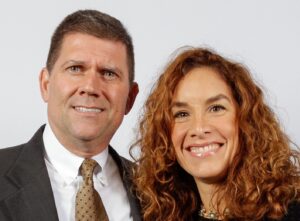 Our thanks for this heartfelt letter from David H Bean, Jr. on September 23, 2021.
Dear Alderman Oaks,
Combined, my parents were residents of your wonderful facility for approximately 610 days. From inception, the process was without challenge, delay, and flowed quite well. It all began with a visit and an invitation to your 2019 Christmas Party. I regret their first day there wasn't 6 – 8 months prior, before the 1st time my mother fell down due to Syncope.
This note is simply to let you all know how much I appreciated all of you, and what you did for my parents. From care, to Mr. Fitts regular, timely, and informative updates ("High Standard and Informative Communication & Reporting to the outside community") throughout a very challenging 2020, to the consistent top notch functioning of your business that clearly can be seen to be focused primarily upon the care of all your residents.
Some of you I have never met, but I know you contribute to the success seen walking through your front doors, randomly on any given day. Another word I would use in relation to Alderman Oaks would be the word "Accessibility". Thank you Rusty for our chats, you always knew what was going on, and your words were truthful and inspiring.
"Knowledgeable and compassion": The care given to one of the children of a resident in the elevator when the resident was faced with having to move due to memory issues. The compassion and how wonderfully expressed the words given that conveyed the warmth to this family member. Theresa has a true gift, and way of expressing information family members need to know. Thank you.
"Appreciation and Sadness": Seeing a note in the elevator of a resident who passed on, knowing that one day the name on the notice could be one of my own parents. My parents always told me; "One day we are going to pass." I would always reply: "True. But on any given day, my chances are as good as yours."
Not only did I enjoy visiting, I looked forward to seeing everyone there, especially discovering who Denise had for the weekly Thursday entertainment; Always a full house and enjoyable. I'm sorry I wasn't able to attend a Christmas Party. My parents were comfortable and enjoyed living there. Denise always kept morale high and easily created smiling faces. She has her finger on the pulse of the residents, and is there when needed. I know she was for my Mom & Dad.
Please forward to Elise, the front desk personnel, and David & Patricia Bean's care givers. There was also a young man whose name I don't recall that helped my Dad in his final days there in April 2020. My Dad thought very fondly of him and made mention of the care provided by him in the final month of our conversations.
Please consider me an alumnus of the Alderman Oaks family? If I can ever do something for Alderman Oaks, please let me know. This is not good bye but simple, so long.
Alderman Oaks you have a recipe that works extremely well. May you always continue the success you have shown the Bean family. I am thankful we found you. The community needs you.
Thank you for taking the time to read this note.
With appreciation and fond memories,
David H Bean, Jr.