Joy Everyday | Downtown Living is a Lifestyle
We invite our residents to get acquainted with their neighborhood in the Heart of Downtown Sarasota.  Our staff is eager to assist them with booking tickets, reservations, or transportation to the many nearby venues.

Following are some of the area attractions within short walking or driving distance awaiting the experiences of our residents and friends.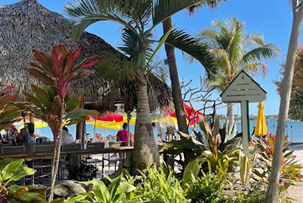 BAYFRONT PARK
Take a short walk or a 3 min drive to Bayfront Park where you can enjoy dramatic views of Sarasota Bay.
Home of Oleary's Tiki Bar & Grill or Marina Jack's restaurant.
Click Here for website.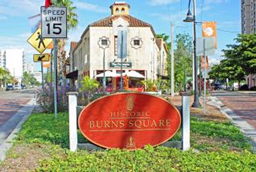 SARASOTA'S HISTORIC BURNS COURT SQUARE
Just a 6 min walk or 2min drive to Dining, Shopping and Entertainment.
– Burns Court Cinema
– Owen's Fish Camp
– The Fountain Kitchen + Wine Bar
– Burns Court Café & Art Gallery 
– El Amore 
– Pineapple Yoga
– Fresh Start
Click Here for website.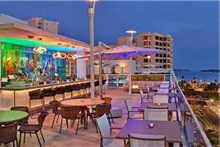 DOWNTOWN SARASOTA
Experience all that Downtown has to Offer – Day or Night
Just a 3 min drive away
– C'est La Vie – Pastries Breakfast & Dinner
– Pastry Art Cafe & Dessert
– Main Bar Sandwich Shop (Est. 1958)
– Dabbert Gallery
– State of the Arts Gallery     
– Art Ovation Rooftop Pool Bar
– Mattison's City Grille | Live Music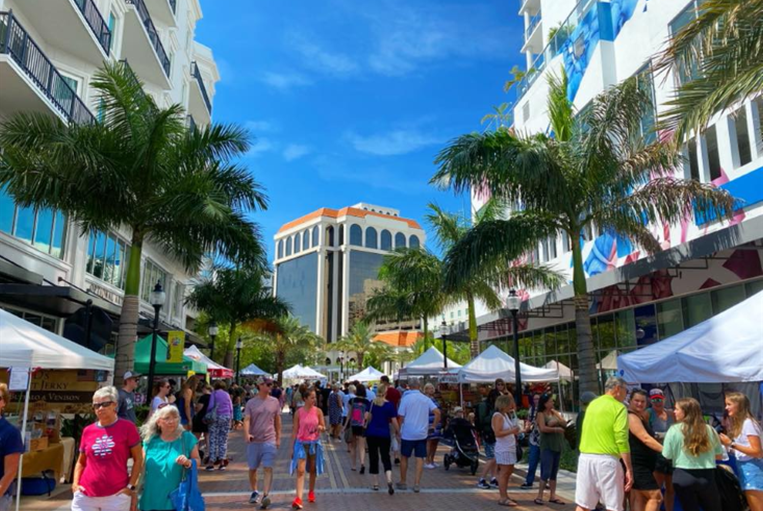 THE SARASOTA FARMERS MARKET
Just a 3 minute drive
Take a stroll down historic downtown Sarasota while checking out over 80 local vendors.
Hosted every Saturday from 7 am to 1 pm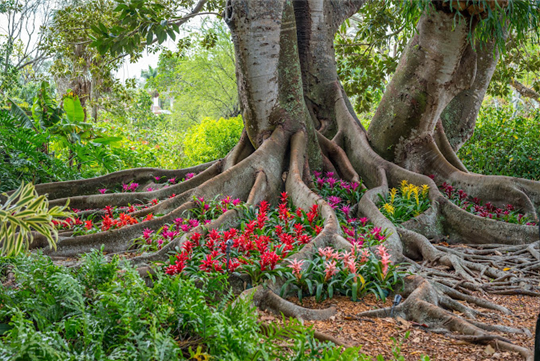 MARIE SELBY BOTANICAL GARDENS
Just a 2 min drive or 8 min walk away
Selby Gardens is the only botanical garden in the world dedicated to the display and study of epiphytic orchids, bromeliads, gesneriads and ferns, and other tropical plants.
Marie Selby Botanical Gardens provides 45 acres of bay front sanctuaries connecting people with air plants of the world, native nature, and our regional history. 
Open Daily – 10 am to 5 pm
941.366.5731
www.selby.org
info@selby.org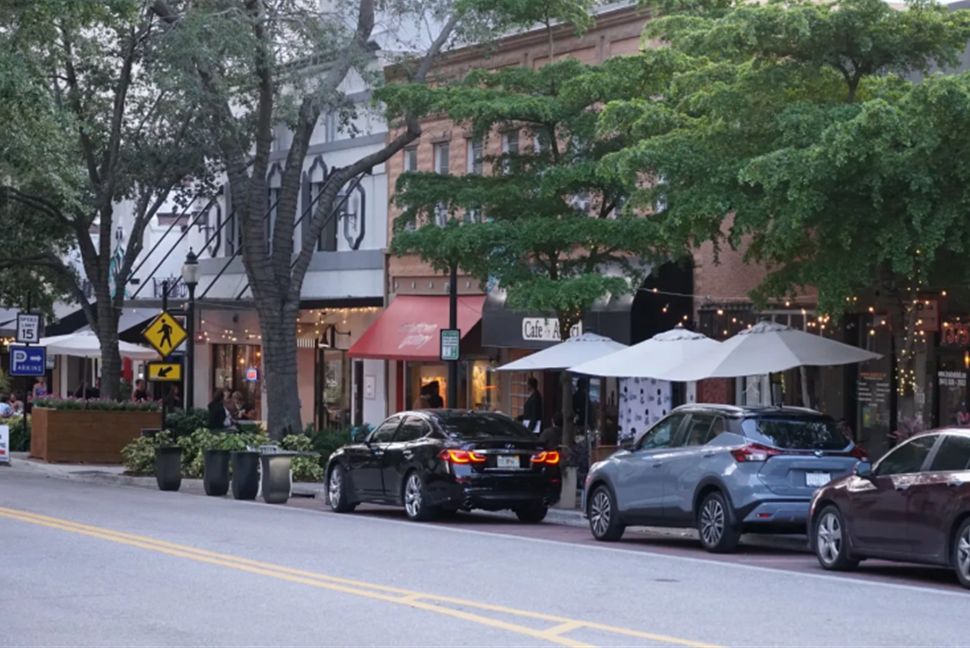 SAMPLING OF NEIGHBORHOOD RESTAURANTS OFFERING DELIVERY
– Pizza N' Brew:  941.259.3894
– A bite:  941.300.7343
– Donatos Pizza:  941.306.3393
– Jimmy John's:  941.365.8300
– Café Amici:  941.951.6896
– Tsunami Sushi & Hibachi:  941.366.1033
– Spice Station:  941.343.2894
– Caragiulo's Italian American:  941.951.0866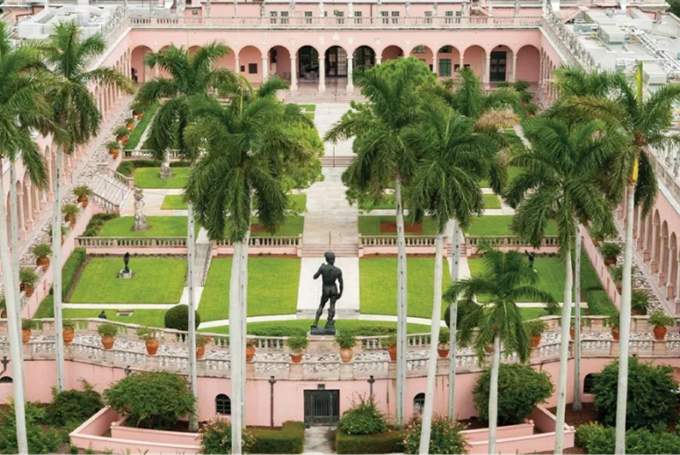 THE JOHN AND MABLE RINGLING MUSEUM
Free admission every Monday for the main museum and grounds.
Just a 12 min drive will take you back in time. The Ringling Museum has several unique experiences to offer on one campus.
Learn the history of the Ringling Brothers Barnum and Bailey Circus, tour the Ca'd'Zan and view the many art works showcased throughout the grounds.
Beautiful Banyan trees, gardens, views of the bay, and a whole lot of history can be enjoyed as often as you wish.
941.359.5700              Click Here for website.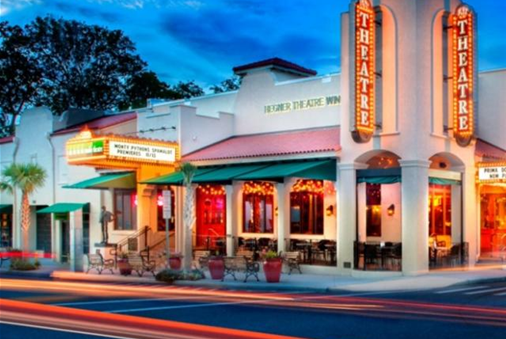 THEATRICAL VENUES RIGHT AROUND THE CORNER
Sarasota Opera House | 3 min drive | 941.328.1300
Florida Studio Theater | 4 min drive | 941.366.9000
Van Wezel Performing Arts Hall | 7 min drive | 941.263.6799
Players Centre for Performing Arts | 9 min drive | 941.365.2494
Asolo Repertory Theatre | 12 min drive | 941.351.8000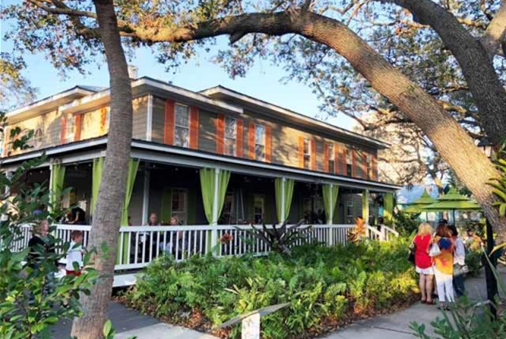 |
TOWLES COURT
Must See Neighborhood
Just a 4 min drive
Sarasota's community of award-winning fine artists
1938 Adams Lane, Sarasota FL 34236
Stop by and visit working artists in their studios, located in a historic courtyard of Old Sarasota. They are open  from 11 am to 4 pm Wednesday thru Saturday.
Open Studio nights occur on the third Friday of the month during "season" from October to May. 
Click Here for website.
Loving, caring ownership and staff
Services catering to different lifestyle needs
Active Resident Council and Committees
Located in "Heart" of Downtown Sarasota
Regular Spiritual Opportunities
Flexible Transportation
Exercises, health diets, and access to an on-site Wellness Center
Weekly Happy Hour with Live Entertainment (We dance!)
Just Around the Corner From the Friendship Center
Rental Only Apartments (No buy-in required)
Choice of studio, one bedroom, or two bedroom Floor Plans
Able to transition into Assisted Living if needed