Staying Active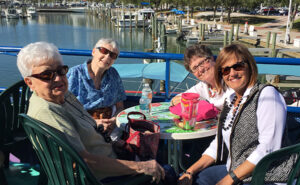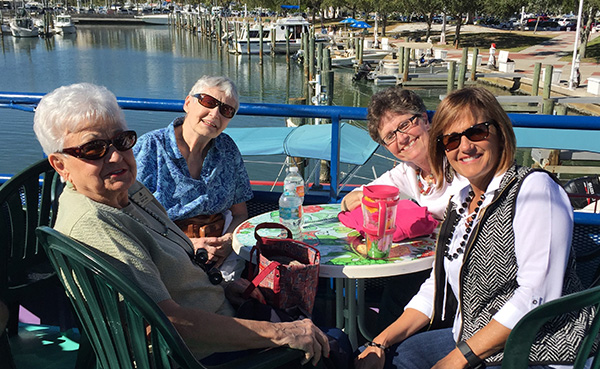 Alderman Oaks creates the opportunity for our residents to have fun and enjoy life by planning and coordinating many different activities and events for their participation.

Our activities team and resident council help decide what activities to offer.
Some of our activities include:
Walks in the Sarasota Marina area when the weather is cooler
Sightseeing drives
Crafting class, including jewelry making and painting
Card Nights
Bingo and other games
Socials and weekly Happy Hours
Various Bible studies (spiritual reflections)
Current event discussions
Resident meetings and committee meetings
Shopping trips to local malls
Weekly trips to grocery and pharmacies
Resident contests
Weekly movies in house
Theater productions
Weekly lunch outing with the "Lunch Bunch"
Picnics, and special holiday meals and programs
Click Here to access the monthly Alderman Oaks Activities Calendar and review the extensive array of activities and events for our residents.
Loving, caring ownership and staff
Services catering to different lifestyle needs
Active Resident Council and Committees
Located in "Heart" of Downtown Sarasota
Regular Spiritual Opportunities
Flexible Transportation
Exercises, health diets, and access to an on-site Wellness Center
Weekly Happy Hour with Live Entertainment (We dance!)
Just Around the Corner From the Friendship Center
Rental Only Apartments (No buy-in required)
Choice of studio, one bedroom, or two bedroom Floor Plans
Able to transition into Assisted Living if needed