Alderman Oaks Monthly Activities Calendar
Due to the Coronavirus outbreak we are suspending publication of our monthly activities calendar.  As you most likely are aware, there are stringent guidelines on social distancing at this time.  However, our activities team is being creative by designing alternative means of having fun with our residents.
We Take Things Seriously But Still Have Fun!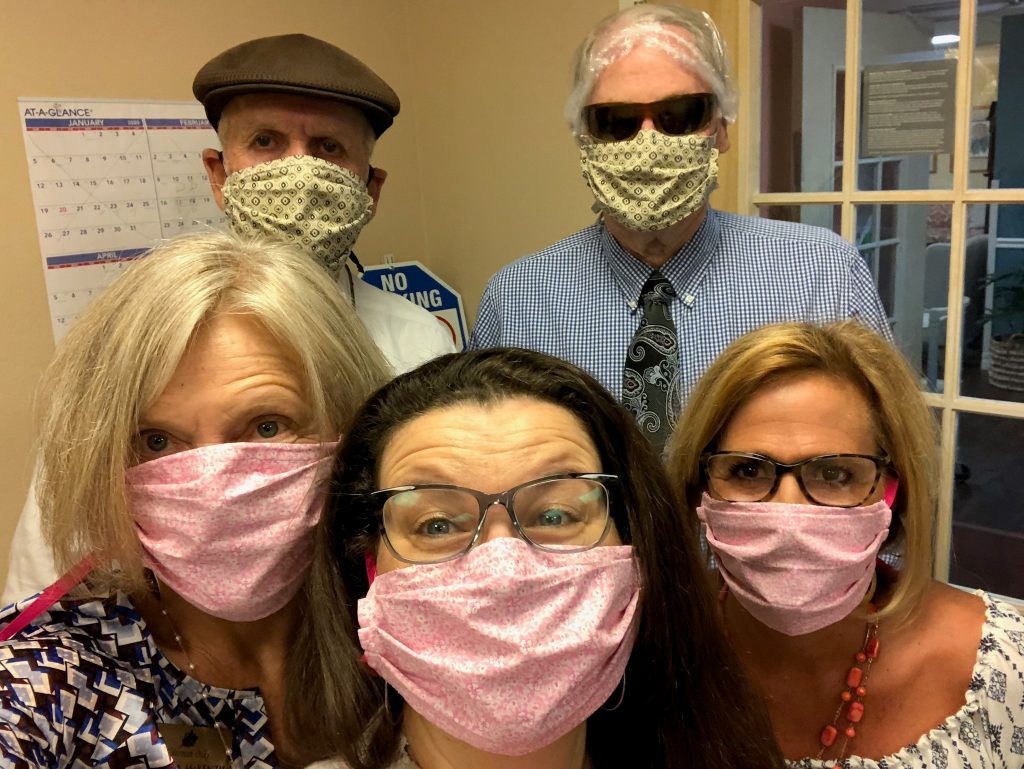 Click on Links Below to View Examples of Typical Monthly Activities Calendars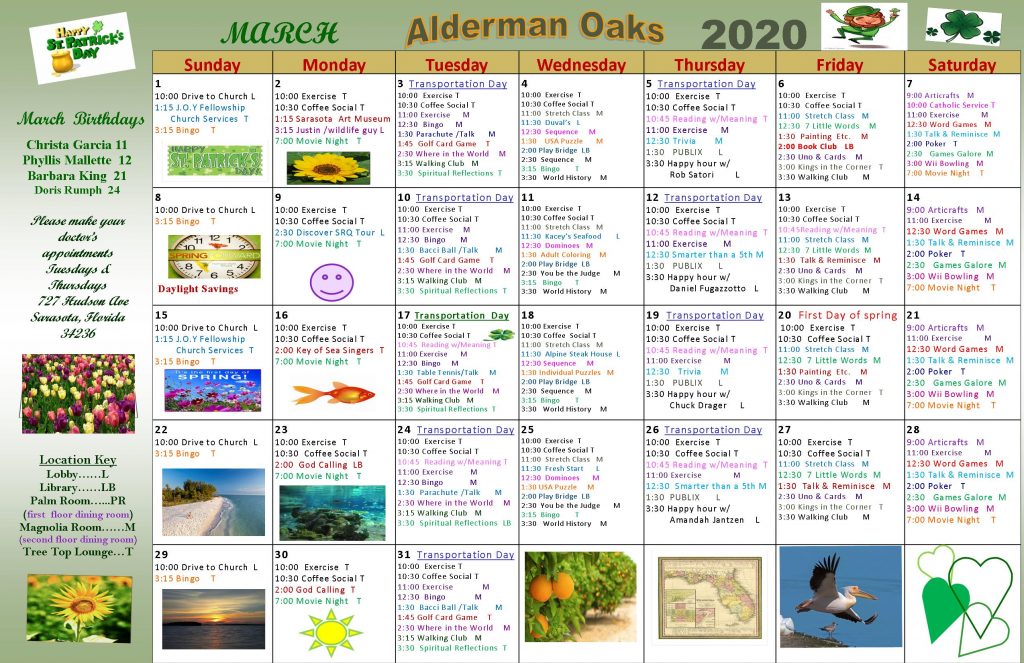 March 2020 Calendar
Loving, caring ownership and staff
Services catering to different lifestyle needs
Active Resident Council and Committees
Located in "Heart" of Downtown Sarasota
Regular Spiritual Opportunities
Flexible Transportation
Exercises, health diets, and access to an on-site Wellness Center
Weekly Happy Hour with Live Entertainment (We dance!)
Just Around the Corner From the Friendship Center
Rental Only Apartments (No buy-in required)
Choice of studio, one bedroom, or two bedroom Floor Plans
Able to transition into Assisted Living if needed