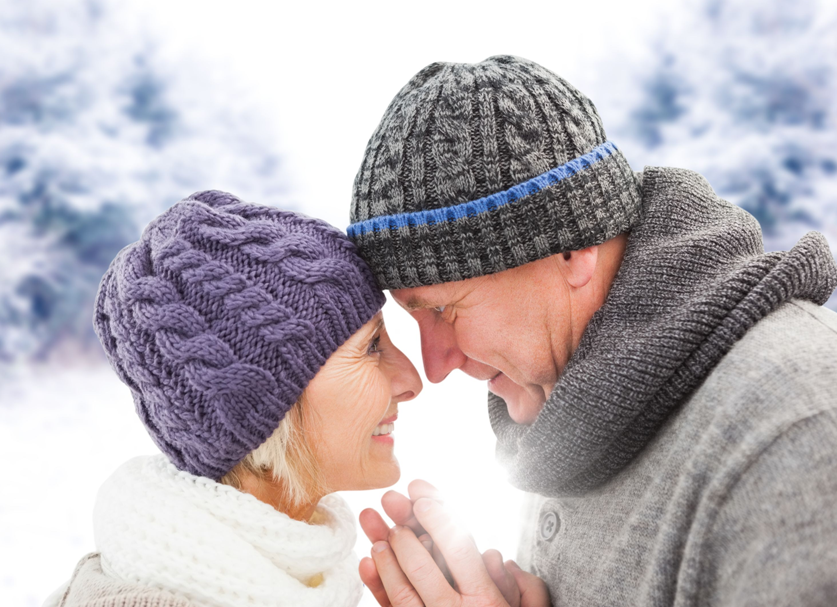 Baby It's Cold Outside … A Great Alternative for a Winter Seasonal Stay
Alderman Oaks is offering comprehensive seasonal and short- term rental packages for attractively-furnished, spacious, one- and two-bedroom apartments.
A great option in getting away from a wintry climate and an excellent way to explore possible longer-term considerations of the benefits of residing in a Senior Living Community.
For a similar daily cost to a reasonably priced hotel room we will provide the furnished apartment, transportation, and optional meal plans – all in a safe, convenient, friendly, home environment with concierge activities and services.
 Seasonal and Other Types of Short-Term Stays Rental Packages
Compare the daily cost of Alderman Oaks Retirement Residence with area condos, hotels, motels, other retirement communities. Things that help to make Alderman Oaks special!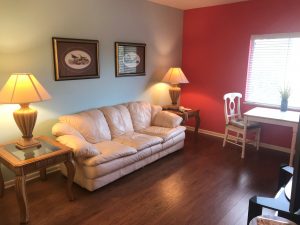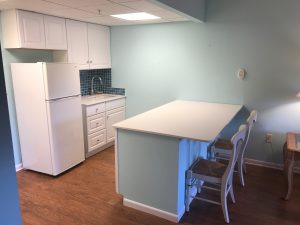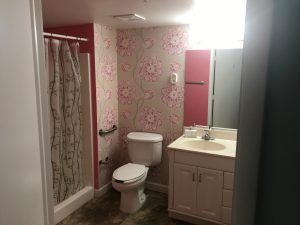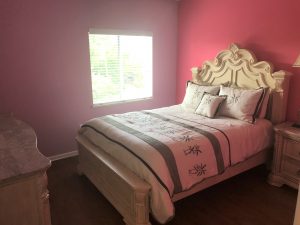 Click Here to View More Apartment Pictures
Services
– Transportation (Three Vans)  
– Delicious (Healthy) Meals Available                
– Safe Location, Central to Sarasota
– Health and Medical Assistance (If Needed)
– Attractively-Furnished Apartment with Kitchenette, Refrigerator, TV, and Microwave
– All Apartments Include Linens and Housewares with Weekly Housekeeping
Social Opportunities
– Concierge Services to assist with events/ticketing
– Live Entertainment at Happy Hours
– Light Daily Supervised Exercise
– Organized Activities, Games, Scenic Tours
– Organized Dining and Shopping Trips
– Family Atmosphere with Library and Sitting Areas
– Guest Apartments for Visitors
– Within Short Drive or Walking Distance to Key Attractions
INDEPENDENT LIVING
Very Independent Package
– Professionally-Furnished Apartment
– Concierge Service to Assist with Activities, Appointments, Entertainment, and Events
– Meals Available at an Extra Charge (Choice of Breakfast, Large Noon Meal, or Evening Meal)
– Weekly Housekeeping
– Cable TV and Wi-Fi at No Charge
– Free Parking
Rate Schedule: One-Bedroom From $120 Per Day, $3,200 Per Month, $3,000 Per Month (Three Months)
ASSISTED LIVING
1. Our Rate Schedule for Assisted Living is Based on a Minimum of a Two-Week Stay. We are Open to Shorter Stays, but the Daily Rates will Vary Based on the Length of Stay and Services Required.
2. All Assisted Living Stays Include a $500 Entry Fee and Completion of State Required Paperwork.
Medicine Assist Package (Assisted Living)
Standard Independent Package Plus: Two More Meals Per Day.
Eat and Live Independently, but have Med Supervision and Periodic Wellness Observations
Rate Schedule: One-Bedroom From $4,500 Per Month, $4,200 Per Month (Three Months)
Care Level I Package (Assisted Living)
Medicine Assist Package Plus: Personal Laundry Service, Help with Baths, and Other Activities of Daily Living
Rate Schedule: Studio Apartment From $3,900 Per Month, $3,700 Per Month (Three Months)
One-Bedroom From $4,500 Per Month, $4,200 Per Month (Three Months)
Note: The Rate Schedule for Both Assisted and Independent Living is Based on Single Occupancy.  Inquire about the Rates for an Additional Resident.
Click Here for Printable Flyer.
Call (941) 955-9099 or use Contact us to schedule a visit to Alderman Oaks, tour our community, view our model apartment, and enjoy a delicious complimentary meal.
Loving, caring ownership and staff
Services catering to different lifestyle needs
Active Resident Council and Committees
Located in "Heart" of Downtown Sarasota
Regular Spiritual Opportunities
Flexible Transportation
Exercises, health diets, and access to an on-site Wellness Center
Weekly Happy Hour with Live Entertainment (We dance!)
Just Around the Corner From the Friendship Center
Rental Only Apartments (No buy-in required)
Choice of studio, one bedroom, or two bedroom Floor Plans
Able to transition into Assisted Living if needed