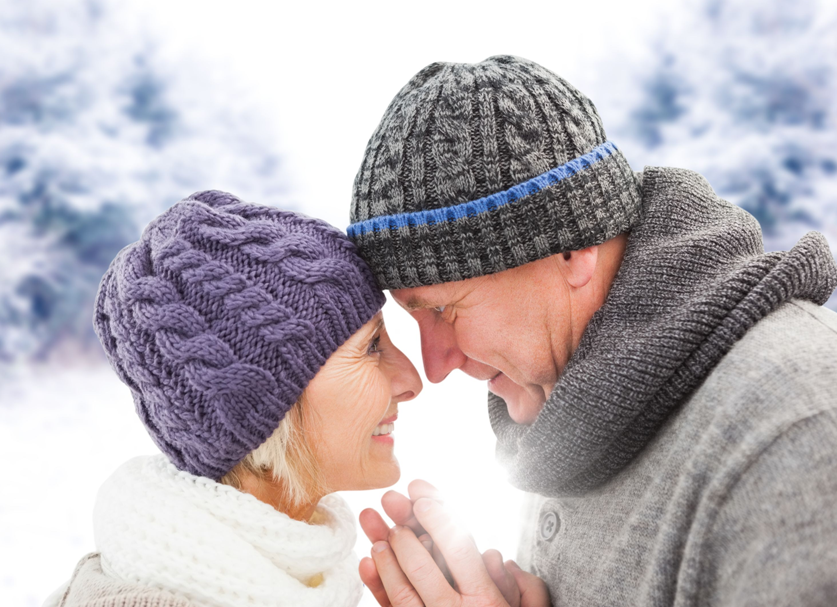 Baby It's Cold Outside … A Great Alternative for a Winter Seasonal Stay
Downtown Sarasota's Premier Rental Retirement Residence

Alderman Oaks is offering comprehensive seasonal and short- term rental packages for attractively-furnished, spacious, studio and one- bedroom apartments.
Even during these uncertain times we are a great option in getting away from a wintry climate and an excellent way to explore possible longer-term considerations of the benefits of residing in a Senior Living Community.
We encourage local residents to consider inviting family and friends to join in their lifestyle.  Along with a myriad of other services, Alderman Oaks will provide the furnished apartment, scheduled transportation, and optional meal plans – all in a safe, convenient, friendly, and supportive home environment.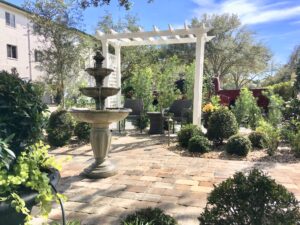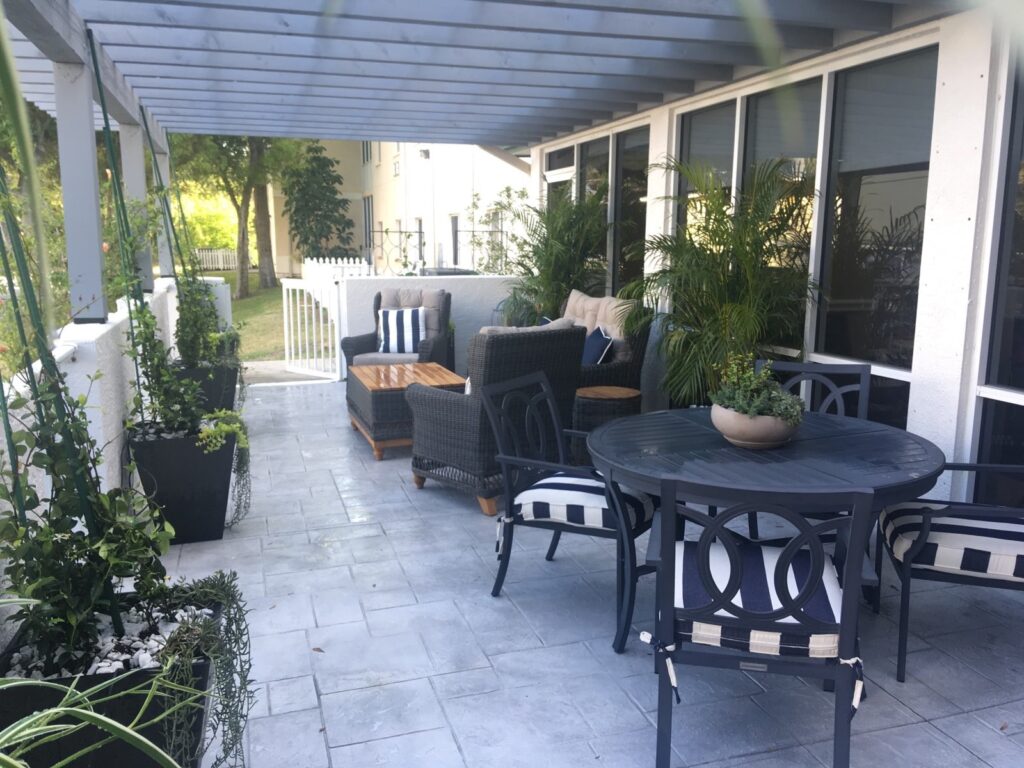 WHAT HELPS TO MAKE ALDERMAN OAKS UNIQUE?
◙ Rental Only, Independent and Assisted Living
◙ Privately-Owned, Moderately-Sized, Intimate Community
◙ Set in a Real Neighborhood with Beautiful Outside Gardens
◙ Complimentary, Scheduled Transportation
◙ Flexible Meal Plans with Delicious Food that Residents Enjoy
◙ Creative On-Site Events, Exercise, and Small Group Activities
◙ Experienced and Loving Staff with Significant Longevity
◙ Hearing Loop Systems for Use with T-Coil Technology
◙ Visiting Professionals Include Mobile Physician, Home Health Workers,
   and Other On-Site Senior Service Providers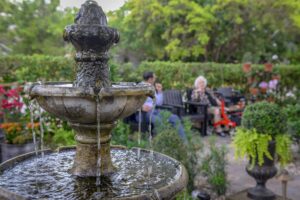 SOCIAL OPPORTUNITIES
Due to the Coronavirus we are currently limited in terms of opportunities for socialization among our residents. We are attempting to be creative in offering safe and viable options to what we would normally do, while following appropriate guidelines.
Our hope is that, by the time the winter season arrives, circumstances will be more flexible and fulfilling. However, since planning for the season needs to start now we would contend and encourage those thinking of joining us that it may be more enjoyable experiencing the beautiful outdoor gardens of Alderman Oaks than the alternatives.
SPECIFIC  SERVICES
– Scheduled Transportation (Three Vans)
– Delicious (Healthy) Meals Available
– Neighborhood Location, Central to Sarasota
– Health and Medical Assistance (If Needed)
– Attractively-Furnished Apartment with Cable TV, Wi-Fi, Kitchenette, Refrigerator, and Microwave
– All Apartments Include Linens and Housewares
– Weekly Housekeeping and Bed Linen Changes
INDEPENDENT LIVING PACKAGES
Very Independent Package
– Professionally-Furnished Apartment
– Attentive Staff Services to Assist with Activities, Entertainment, and Events
– Meals Available at an Extra Charge (Choice of Breakfast, Large Noon Meal, or Evening Meal)
– Free Parking
– Rate Schedule: One-Bedroom From $125 Per Day (Discounts Available for Greater than a Month's Stay)
Standard Independent Package
– Very Independent Package Plus: One Meal Per Day (Choice of Breakfast, Noon Meal, or Evening Meal)
– Free Scheduled Transportation with Alderman Oaks Vans
– Sarasota Bradenton International Airport Pickup
– Rate Schedule: One-Bedroom From $135 Per Day (Discounts Available for Greater than a Month's Stay)
ASSISTED LIVING PACKAGES
1. Our Rate Schedule for Assisted Living is Based on a Minimum of a Two-Week Stay. We are Open to Shorter Stays, but the Daily Rates will Vary Based on the Length of Stay and Services Required.
2. All Assisted Living Stays Include a $500 Entry Fee and Completion of State Required Paperwork.
Medicine Assist Package (Assisted Living)
– Standard Independent Package Plus: Two More Meals Per Day.
– Eat and Live Independently, but have Med Supervision and Periodic Wellness Observations
– Rate Schedule: One-Bedroom From $150 Per Day (Discounts Available for Greater than a Month's Stay)
Care Level I Package (Assisted Living)
– Medicine Assist Package Plus: Personal Laundry Service, Help with Baths, and Other Activities of Daily Living
– Rate Schedule: Studio Apartment From $140 Per Day (Discounts Available for Greater than a Month's Stay)
Note: The Rate Schedule for Both Assisted and Independent Living is Based on Single Occupancy.  Ask About Rates for Additional Occupants.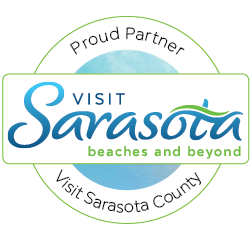 We are Proud to be Included in the Relocation Services and Places to Stay (Vacation Rentals) Sections of the Visit Sarasota Website. 
Click Here to Review Our Listing Information.
Click Here for Printable Flyer.
Click Here for a 4-minute video tour and resident testimonials.
For more information call (941) 955-9099 or use Contact Us to share your request.
Loving, caring ownership and staff
Services catering to different lifestyle needs
Active Resident Council and Committees
Located in "Heart" of Downtown Sarasota
Regular Spiritual Opportunities
Flexible Transportation
Exercises, health diets, and access to an on-site Wellness Center
Weekly Happy Hour with Live Entertainment (We dance!)
Just Around the Corner From the Friendship Center
Rental Only Apartments (No buy-in required)
Choice of studio, one bedroom, or two bedroom Floor Plans
Able to transition into Assisted Living if needed