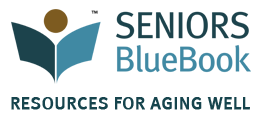 SENIORS BLUE BOOK SYMPOSIUM
Plan For A Stress-Free Future …
Knowledge is Power!!!
Tuesday, February 11, 2020
9:00 AM – 3:00 PM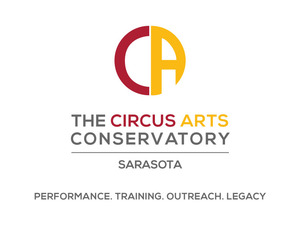 The Circus Arts Conservatory, 2075 Bahia Vista Street, Sarasota 34239

FREE ADMISSION
Breakfast & Lunch
Gifts & Door Prizes
Over 40 Vendors
Educate yourself today with resources you'll need tomorrow! In this symposium-style, panel discussion learn from area experts about the financial, legal, healthcare and lifestyle options available for aging in place safely and comfortably in the setting that is best for you.
Discover in-home services and senior lifestyle community options in Sarasota, Manatee and Charlotte counties.
Panelists will share information about the importance of socialization, proper nutrition and exercise, home healthcare, transition planning, finances, elder law and more.

RSVP IS REQUIRED.  SPACE IS LIMITED.  CALL NOW 941-351-3630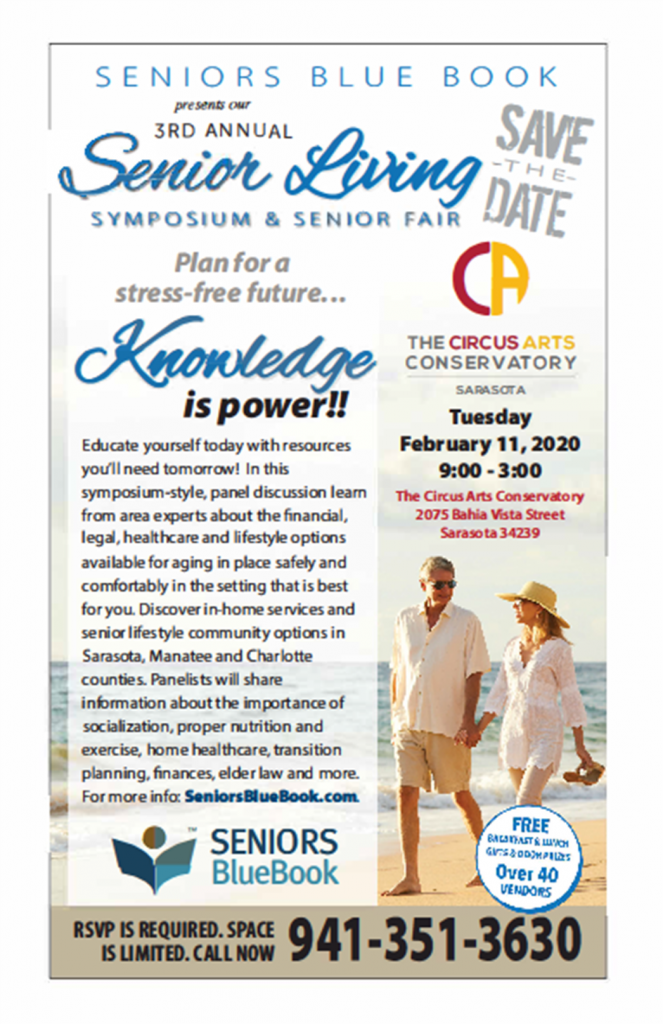 Click Here  for Printable Flyer.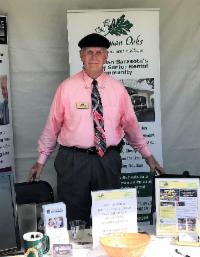 Be Sure to Visit the Alderman Oaks Display.
Click Here to go to Seniors BlueBook Website.
Loving, caring ownership and staff
Services catering to different lifestyle needs
Active Resident Council and Committees
Located in "Heart" of Downtown Sarasota
Regular Spiritual Opportunities
Flexible Transportation
Exercises, health diets, and access to an on-site Wellness Center
Weekly Happy Hour with Live Entertainment (We dance!)
Just Around the Corner From the Friendship Center
Rental Only Apartments (No buy-in required)
Choice of studio, one bedroom, or two bedroom Floor Plans
Able to transition into Assisted Living if needed