The Alderman Oaks Family includes Visiting Professionals who join us in serving our residents. 
Audiologist, Beautician, Benefit Specialists, Dermatology, Educational Programs, Elder Law, Home Health Care, Hospice Care, Insurance Counseling, Mobile Physician, Physical and Occupational Therapy,  Podiatrist,  Relocation Services,  Real Estate Services,  Transition Counseling,  Transportation,  and Veteran Services.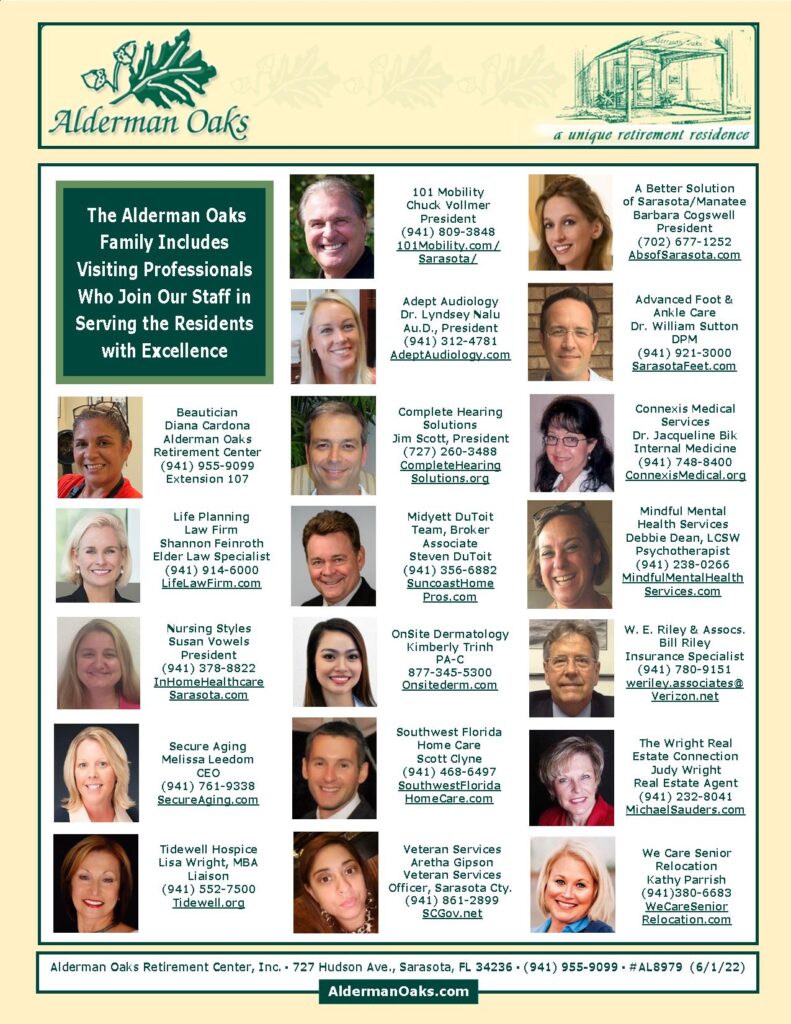 Click Here for Visiting Professionals Flyer.
Loving, caring ownership and staff
Services catering to different lifestyle needs
Active Resident Council and Committees
Located in "Heart" of Downtown Sarasota
Regular Spiritual Opportunities
Flexible Transportation
Exercises, health diets, and access to an on-site Wellness Center
Weekly Happy Hour with Live Entertainment (We dance!)
Just Around the Corner From the Friendship Center
Rental Only Apartments (No buy-in required)
Choice of studio, one bedroom, or two bedroom Floor Plans
Able to transition into Assisted Living if needed