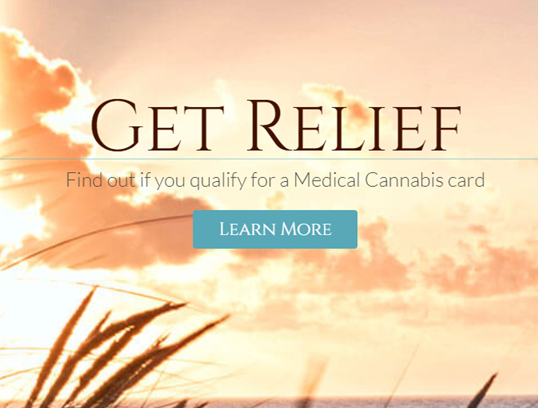 Alderman Oaks Residents, Family Members, Caregivers, Area Professionals, and Community Representatives Recently Attended a Seminar to Learn More About the Current Status of Medical Cannabis.
Participants became aware of the assessment process and how to be approved for a medical marijuana card.  They also  heard about the many ways medical marijuana can be used and how it has been successfully tailored to individual needs.
Attendees also learned that Alderman Oaks is in the process of developing a comprehensive program to serve our residents at Alderman Oaks.  
Click Here for an informative printable flyer.

Program Presenters


Dr. Steven Reichbach, MD
Topic: Ground-Breaking Programs and Possibilities of Medical Cannabis

www.FindPainRelief.com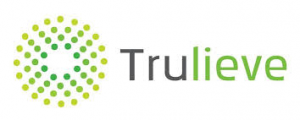 Renee Legere
Community Educator
Trulieve
Topic: Types and Forms of Medical Cannabis
www.Trulieve.com

Dr. Steven Reichbach (Certified Physician) of the Gulf Coast Ketamine Center and Renee Legere of Trulieve (Licensed Dispensary) presented timely information about developments in Medical Cannabis.
Dr. Reichbach shared information about common conditions treated with medical marijuana such as MS, ALS, HIV/AIDS, PTSD, Anxiety, Crohn's Disease, Chronic Pain Syndromes, Cancer, Glaucoma, Epilepsy, Chronic Muscle Spasms and other similar challenges such as Back Pain, Chronic Arthritis, Migraines, Lyme Disease, and Insomnia.
IMPORTANT INFORMATION ABOUT MEDICAL CANNABIS

A BRIEF HISTORY OF CANNABIS
– Has been used for over 4000 years
– Used by many cultures and religions for medicinal purposes
– In the US in 1940's called "Reefer Madness" and classified as Schedule 1
– Schedule 1 meant no medicinal value and highly addictive
– Difficult to conduct studies and research
– First medicinal use 1976 for treatment of Glaucoma
– January 2016, Amendment 2 passed in Florida allowing for treatment of illnesses
ISSUES/OBSTACLES TO CANNABIS USE
– Federally, Cannabis is still considered Schedule 1 despite many attempts to change it to Schedule 2
– Cannot travel outside of issuing State with it
– No reciprocity between States that allow for cannabis use
– Employment regulations still an issue regarding job site testing
– Pain practices who refuse to continue to treat patients using cannabis
– Not covered by any insurance
– Due to history, still taboo in public opinion
– Can be cost prohibitive to clients on fixed incomes
– Lack of information about benefits among the medical community
BENEFITS OF USING MEDICAL CANNABIS
– Can be very effective in treating a wide variety of conditions
– Natural alternative to many pharmaceutical medications
– Works with body's own endocannabinoid system
– Less overall side effects
– Many different routes of administration
– Can be used daytime and nighttime in different forms to treat conditions and maintain alertness
– Allows for possibility of decreasing use of more harmful or addictive medications
– Has shown high success in treating insomnia and chronic pain
– Average age of patients is about 60 years old
WHO QUALIFIES FOR MEDICAL CANNABIS?
Conditions: Cancer, Crohn's Disease, Glaucoma, HIV/AIDS, MS, Epilepsy, PTSD, ALS, Parkinson's Disease, Chronic nonmalignant Pain arising from one of above conditions, Any terminal condition with greater than 1 year survival, Any condition of similar type or class of conditions above
Additional Conditions: When deemed by the Qualifying physician and documented by relevant supporting studies, many of the following conditions also can be treated: Anxiety, Depression, Insomnia, Arthritic Pain, Chronic Post Surgical Pain, IBS, OCD, Back Pain, Migraines, Fibromyalgia, Autism, Ehler's Danlos Syndrome, Auto Immune Diseases, Neuropathy, Alzheimer's and many others
CARD APPLICATION
– Must be State resident or reside in State for more than 31 consecutive days
– Proof of Residency includes Driver's License, or Utility Bill (water, gas , electric within last 60 days)
– Passport sized photo if not state resident
– Fee ($75 plus $2.75 fee) payable to the State by credit card
– Must have qualifying physician do initial evaluation with verifiable medical records stating condition
WHAT COMES NEXT?
– Once a patient has been deemed qualified to obtain a Medical cannabis card, a recommendation is
   placed by the qualifying physician into the State database
– Once the application has been approved by the State, patients are directed to a dispensary to
   purchase their cannabis products
– There are 13 different dispensary companies throughout the State operating 34 dispensaries

Pictures from Seminar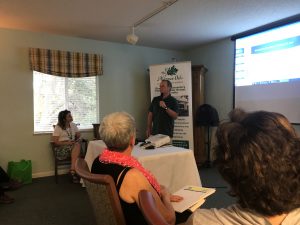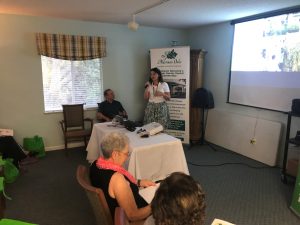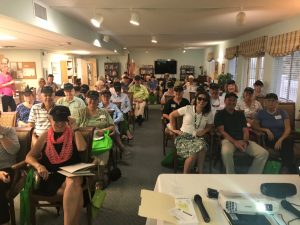 Click Here for Printable Seminar Flyer.
Contact Us to learn more about our Medical Cannabis Program.
Loving, caring ownership and staff
Services catering to different lifestyle needs
Active Resident Council and Committees
Located in "Heart" of Downtown Sarasota
Regular Spiritual Opportunities
Flexible Transportation
Exercises, health diets, and access to an on-site Wellness Center
Weekly Happy Hour with Live Entertainment (We dance!)
Just Around the Corner From the Friendship Center
Rental Only Apartments (No buy-in required)
Choice of studio, one bedroom, or two bedroom Floor Plans
Able to transition into Assisted Living if needed