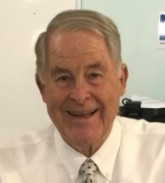 Contributed by Rusty Blix, Founder of Alderman Oaks
Aging in Place or Transitioning to a Retirement Community Can Often be Complex, Confusing, and Intimidating!   
We encourage you to schedule a visit to Alderman Oaks, as we would look forward to assisting you and your family in the decision making process.
Is the community privately owned or part of a larger public corporation?
Is the community a buy-in or annual rental?
What is the level of stability with regards to leadership and staff turnover in the community?
How would you describe the relative size of the community and level of intimacy?
What is the ratio of employees to residents?
What is the history or pattern of rate increases, once residents have moved in?
Does the community consist entirely of Standard Assisting Living Licenses or are some apartments unlicensed to accommodate true independent residents?
Does the community provide for transition from independent living to assistant living and what are the cost implications?
What programs are in place in terms of professional service providers conducting on-site visits rather than the residents having to travel outside the facility?
Does the community offer 24/7 transportation?
What is the level of programming with regards to activities, socialization, and educational events?
To what degree is the community involved with community outreach programs?
What sort of programs or processes are in place to assure resident rights?
What is the general financial position of the community as well as forecasts for the future?
How accessible and convenient is the community to downtown arts, events, dining, medical services, shopping, and theatres?
How does the community rate based on individual "REVIEWS FROM THE WEB" that can be seen on the internet?
What services are in place to assist with the emotional and mental aspects of transition from one's current living circumstances to a senior retirement community?
Are there services available to help plan and assist with the move to the new community?
Click Here for Printable Flyer.