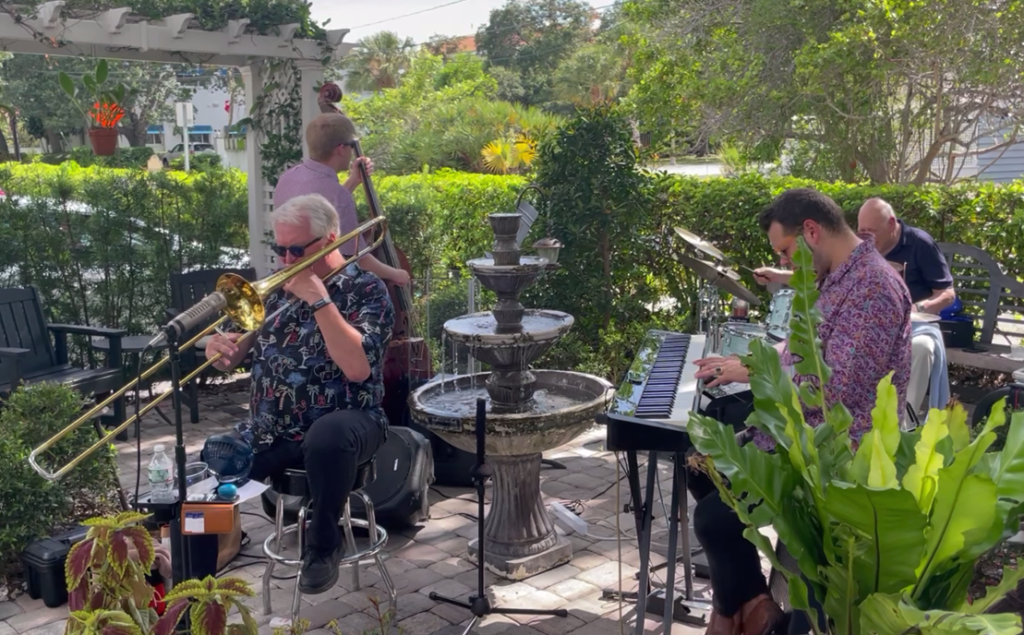 JOIN US IN OUR GARDEN TO HEAR A FEW PERFORMERS
FROM THE SARASOTA JAZZ PROJECT
FRIDAY, OCTOBER 28, 2022
4:00 PM to 5:00 PM
JAZZ, WINE, & CHEESE
You are invited to a special intimate performance put on by the Sarasota Jazz Project. We will be enjoying wine and cheese under the shade of our Oak Trees, while listening to Jazz selections played by either a trio or quartet from the group.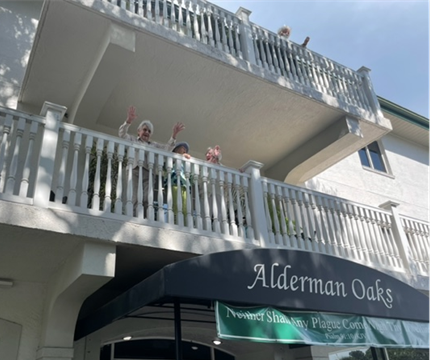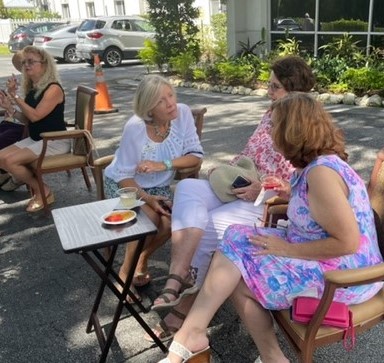 We plan to host this event the fourth Friday of every month (weather permitting).
Invite a friend and start your weekend in a fun way.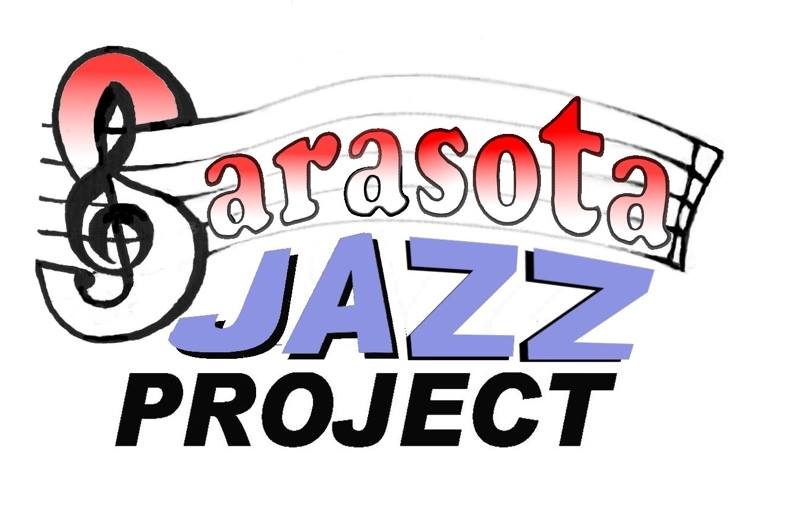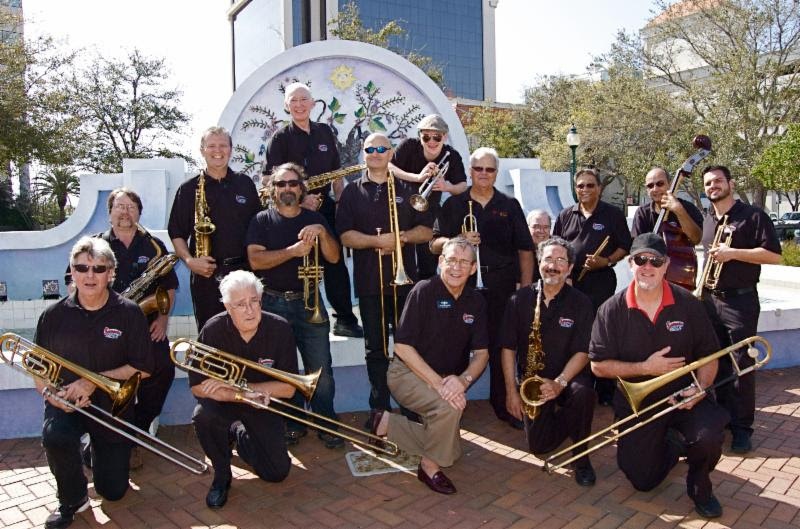 Sarasota Jazz Project is a high energy 17 piece jazz ensemble comprised of some of the finest musicians on the West Coast of Florida.  These talented all-stars play both original compositions and standard tunes, creatively arranged in a unique contemporary Big Band style.  Whether you dance, or listen or both, be prepared to be thoroughly entertained.  The Sarasota Jazz Project Big Band performs at jazz concerts, clubs, schools, universities, private clubs, and Jazz Club of Sarasota events throughout the year. 
Click Here for Friday, October 28, 2022 Printable Flyer.
Click Here for Friday, September 23, 2022 Printable Flyer.
To RSVP Call (941) 955-9099 or Use the Contact UsForm. 

Loving, caring ownership and staff
Services catering to different lifestyle needs
Active Resident Council and Committees
Located in "Heart" of Downtown Sarasota
Regular Spiritual Opportunities
Flexible Transportation
Exercises, health diets, and access to an on-site Wellness Center
Weekly Happy Hour with Live Entertainment (We dance!)
Just Around the Corner From the Friendship Center
Rental Only Apartments (No buy-in required)
Choice of studio, one bedroom, or two bedroom Floor Plans
Able to transition into Assisted Living if needed