Coronavirus Updates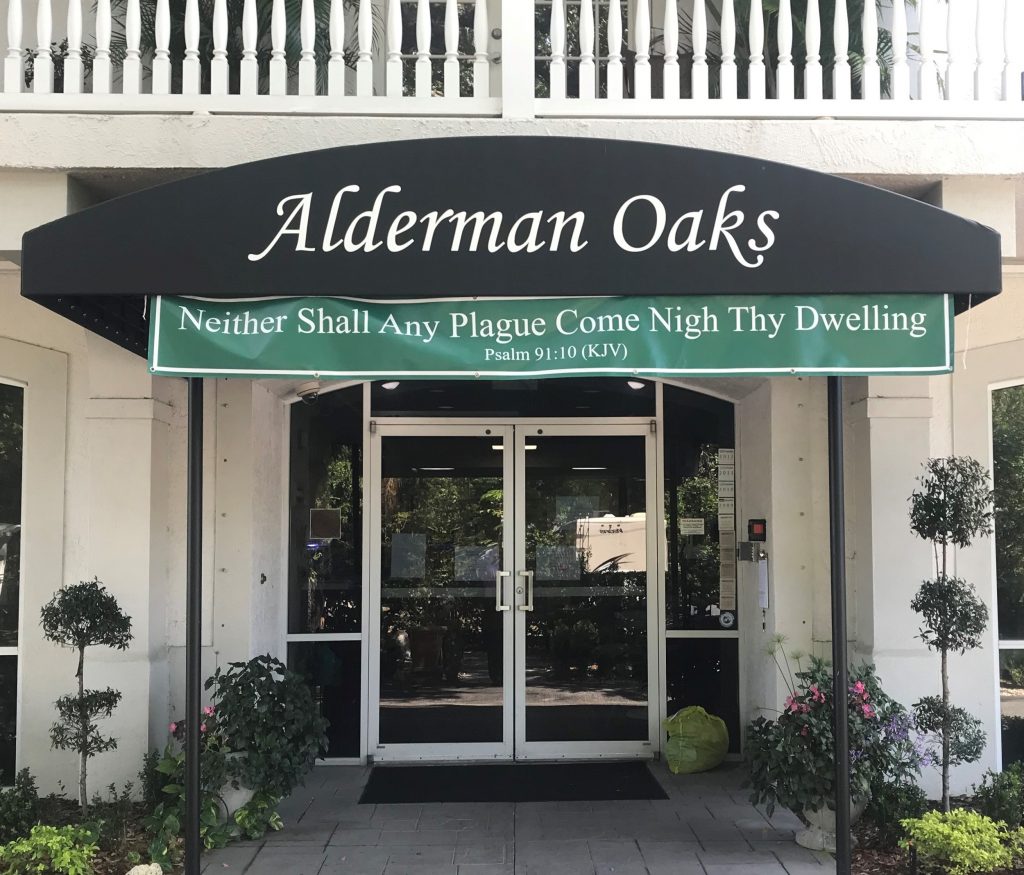 "Neither Shall Any Plague Come Nigh Thy Dwelling"  
Psalm 91:10 (KJV)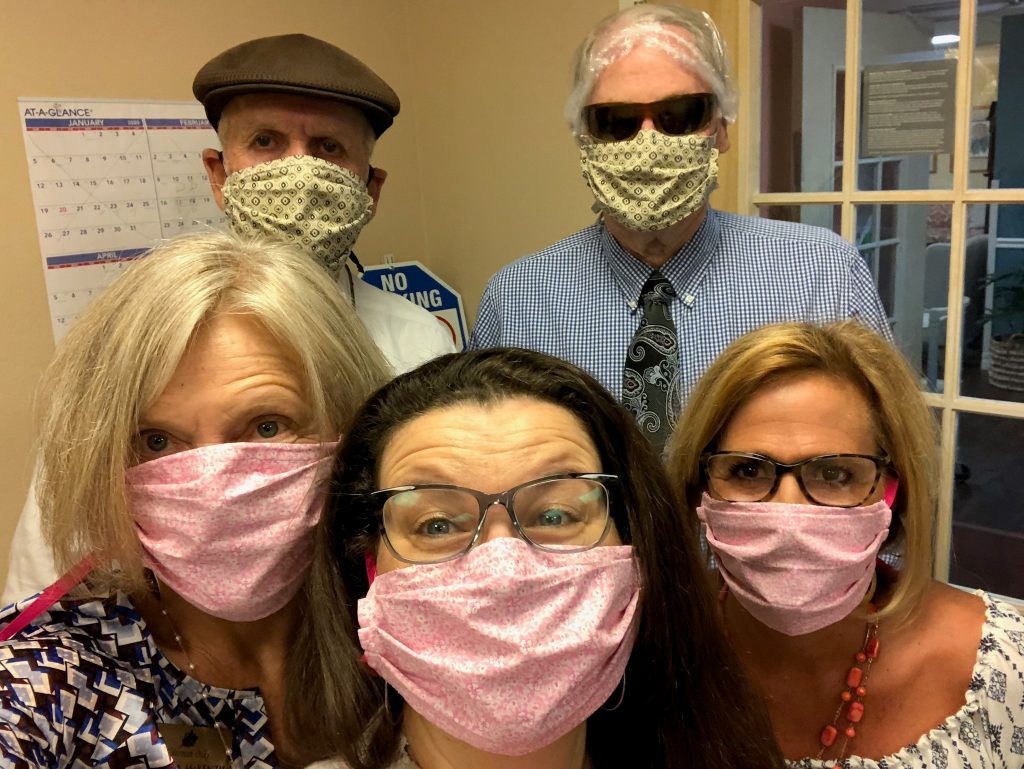 We Take Things Seriously But Still Have Some Fun!
Greetings from Theresa McKenzie, Shirin McComb, Denise Leonhard,
Don Fitts and Rusty Blix
At Alderman Oaks we are going to great lengths to ensure everyone's health the safety.  Our prayer is that this period related to the Coronvirus will soon come to an end with as few aftereffects as possible. 
Due to the high level of call volume, we ask that questions related to the status of Coronavirus at Alderman Oaks be primarily communicated by email (info @aldermanoaks.com).  
Loving, caring ownership and staff
Services catering to different lifestyle needs
Active Resident Council and Committees
Located in "Heart" of Downtown Sarasota
Regular Spiritual Opportunities
Flexible Transportation
Exercises, health diets, and access to an on-site Wellness Center
Weekly Happy Hour with Live Entertainment (We dance!)
Just Around the Corner From the Friendship Center
Rental Only Apartments (No buy-in required)
Choice of studio, one bedroom, or two bedroom Floor Plans
Able to transition into Assisted Living if needed