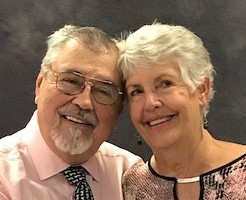 RENT-LOCK PROGRAM 
To Help Secure Your Financial Stability and Peace of Mind
When You Move into Alderman Oaks We Will Automatically Lock in the Current Rental Rate for a Minimum of Two Years.

Should You Wish to Extend Your RENT-LOCK Period Beyond Two Years, We Offer Creative Ways to Handle Your Up-Front Entry Fees to Establish RENT-LOCKS from Three to Five Years and Beyond.
Notes:
–  Alderman Oaks is "Unique" in that our policy is to not increase apartment rents until after the end of the second year.  In addition we have made it possible to lock in the starting rate for up to 10 years from move-in.
–  The chart above shows the net savings and the % return on investment using our RENT-LOCK Program.  The numbers in the chart are based on an apartment rent of $3,000 with 3% annual increases.  The actual fee that a resident pays would be proportional according to the actual cost of their apartment.
 
–  This does not take into account any changes in fees due to a need for increased services or possible movement to a different apartment.  We can also customize an agreement to include rate-locks on fees other than the rent itself.
–  Current Entry Fees are $2,000 for Independent Living and $2,500 for Assisted Living.
Click Here for Printable Flyer.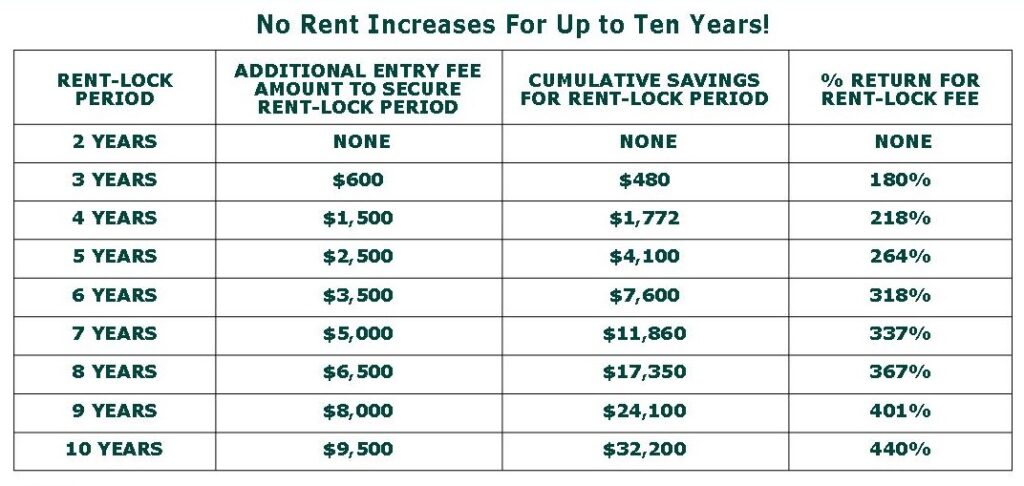 Loving, caring ownership and staff
Services catering to different lifestyle needs
Active Resident Council and Committees
Located in "Heart" of Downtown Sarasota
Regular Spiritual Opportunities
Flexible Transportation
Exercises, health diets, and access to an on-site Wellness Center
Weekly Happy Hour with Live Entertainment (We dance!)
Just Around the Corner From the Friendship Center
Rental Only Apartments (No buy-in required)
Choice of studio, one bedroom, or two bedroom Floor Plans
Able to transition into Assisted Living if needed