Solving the Puzzle for Life Care Planning Decisions Seminar
Friday, January 26, 2018
2:00 PM to 3:30 PM 
At Alderman Oaks Retirement Residence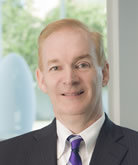 Seminar Presenters
Kevin Pillion
Elder Law Attorney
Life Planning Law Firm
__________________

Shannon Feinroth
Public Benefits Specialist
Life Planning Law Firm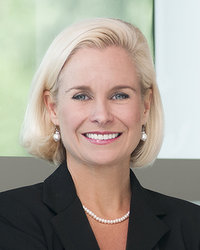 What is the Life Care Planning Puzzle?
Life Care Planning is a practical approach to filling your family's current and future needs in a timely fashion. With a Life Care Plan, you can avoid frantic action should a family crisis arise. The process incorporates legal planning techniques and changing physical, psychological, and financial needs.
An effective Life Care Plan includes a customized legal plan that serves as a road map to help you meet the inevitable challenges of caring for an aging family member, while taking into consideration the legal needs of all other family members involved.
Seminar Topic Include:
Legal:  Wills, Probate, Powers of Attorney, Living Will, Trusts, Deeds, Health Care Directives, and Estate Administration
Financial:  Budgeting for Long-Term Care, Probate Avoidance, Asset Protection, Veterans Benefits, Medicaid Benefits, and Medicare Insurance
Advocacy & Support Services:  Elder Care Rights, Counseling and Guidance, Solving Care Problems, Crisis Situations, and Community Resources
Living Environment:  Aging in Place, Transitioning to an Alternative Living Environment Such as Senior Retirement Communities
Click Here for More Information About the Life Planning Law Firm. 
Click Here for Printable Flyer.
Seating is Limited!  To RSVP, call (941) 955-9099 or go to Contact Us page on this website.
Loving, caring ownership and staff
Services catering to different lifestyle needs
Active Resident Council and Committees
Located in "Heart" of Downtown Sarasota
Regular Spiritual Opportunities
Flexible Transportation
Exercises, health diets, and access to an on-site Wellness Center
Weekly Happy Hour with Live Entertainment (We dance!)
Just Around the Corner From the Friendship Center
Rental Only Apartments (No buy-in required)
Choice of studio, one bedroom, or two bedroom Floor Plans
Able to transition into Assisted Living if needed