Transportation Program for Alderman Oaks Residents — We Can Now Offer Our Residents 24/7 Transportation through an Alliance with ITNSunCoast.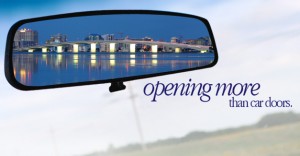 What is ITNSunCoast?
Senior transportation operating from Bradenton to Englewood, including Longboat Key

Some of the Service Characteristics Include:
Available any day of the week at any time
Available for any type of ride within the service area, with no limitations on ride purpose
Rides are provided in private automobiles by caring, trained drivers
People 65 years and older, and people with vision impairments at any age
Discounts are applied for shared rides
Description of Services
Arm thru Arm
Walkers Okay
No $ Exchanged at Time of Ride
Drivers Screened and Trained
No Tipping
Preferably Make Requests by Noon the Previous Day
All rides are scheduled and billed through the Alderman Oaks staff at the front desk.
Click Here for Printable Flyer
Click Here for more info about ITNSunCoast.
Loving, caring ownership and staff
Services catering to different lifestyle needs
Active Resident Council and Committees
Located in "Heart" of Downtown Sarasota
Regular Spiritual Opportunities
Flexible Transportation
Exercises, health diets, and access to an on-site Wellness Center
Weekly Happy Hour with Live Entertainment (We dance!)
Just Around the Corner From the Friendship Center
Rental Only Apartments (No buy-in required)
Choice of studio, one bedroom, or two bedroom Floor Plans
Able to transition into Assisted Living if needed