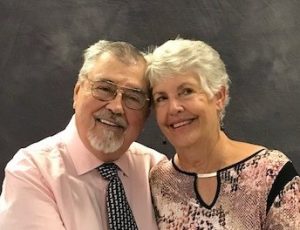 Introducing a Special Personalized Program for "Very Independent Residents"
We are offering new customized packages for "Very Independent Residents."   Those who qualify can enjoy the active Downtown Sarasota lifestyle, while saving money when choosing to modify their services.  
Ask about pricing discounts from our current Standard Independent Living packages starting at $2,600 per month.
Standard Independent Living Program
PACKAGE INCLUDES:
◙  Studio, One-Bedroom, or Two-Bedroom Apartment with Kitchenette
◙  Delicious Full-Course Dinner
◙  Once-a-Week Housekeeping
◙  Once-a-Week Linen Service
◙  Utilities (Electric, Gas, Water, Garbage, Collection, Sewer, Pest Control, 
    Cable TV Jack, and Internet Connection)
◙  Emergency Response System
◙  24/7 Staffing
◙  Ongoing Maintenance Services
◙  Social and Recreational Programs
◙  Scheduled Transportation
OPTIONAL SERVICES:
◙  Additional Meals
◙  Meal Service to Apartment
◙  Weekly Personal Laundry Service
◙  Beauty and Barber Shop Services
◙  Second TV Cable Connection
Contact Us Today to Schedule a Tour of Our Community, Enjoy a Delicious Complimentary Meal, and Learn More About the Outstanding Values with Our Personalized Program for "Very Independent Residents" at Alderman Oaks.
Contact Theresa at (941) 955-9099 or email theresa@aldermanoaks.com.
Click Here for Printable Flyer.
Loving, caring ownership and staff
Services catering to different lifestyle needs
Active Resident Council and Committees
Located in "Heart" of Downtown Sarasota
Regular Spiritual Opportunities
Flexible Transportation
Exercises, health diets, and access to an on-site Wellness Center
Weekly Happy Hour with Live Entertainment (We dance!)
Just Around the Corner From the Friendship Center
Rental Only Apartments (No buy-in required)
Choice of studio, one bedroom, or two bedroom Floor Plans
Able to transition into Assisted Living if needed