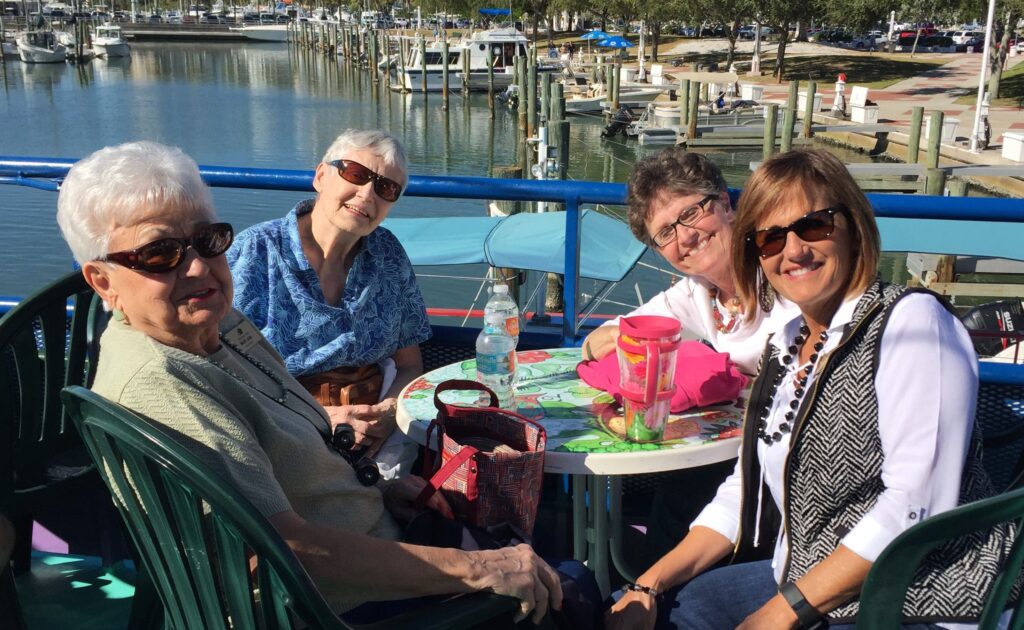 SPECIAL VALUES! — TWO MONTHS FREE IN YOUR FIRST YEAR!
Take advantage of this special offer and make no payments for monthly rent in the ninth and twelfth months of your first year at Alderman Oaks.
DOWNTOWN SARASOTA'S PREMIER RENTAL RETIREMENT RESIDENCE
● Serving Very Independent, Independent with Support, and Assisted Lifestyles
● Annual, Relocation, Respite, Seasonal, and Trial Stays
EASY SENIOR LIVING IN A VIBRANT NEIGHBORHOOD
● Traditional Apartment Living or Full-Service Independent or Assisted Living.
● Spacious Studio, One-Bedroom, and Two-Bedroom Apartments.
● Furnished Apartments for Short-Term Stays.
● Privately-Owned, Intimate Family and Home-Like Environment.
● Seasoned, Long-Term, Happy Staff.
● Convenient to Area Arts, Attractions, Fine Dining, Beaches, Entertainment, Theatres, and Shopping.
● Active Senior Living with Amenities and Services such as Social Activities; Delicious Meals; Utilities; Housekeeping; Concierge Health and Wellness; and Concierge Transportation.

Alderman Oaks is a Unique Alternative to Hotel, Private Home, Senior Apartment, and Condo Rentals for Vacation, Relocation, and Long-Term Stays.
We are a Visit Sarasota Partner and Can be Found on the Vacation Rentals Section of  VisitSarasota.com.
For More Info or to Schedule a Tour & Complimentary Meal, Call (941) 955-9099, email info@aldermanoaks.com, or use the Contact Us page of our website.
Click Here for Printable Flyer.
Loving, caring ownership and staff
Services catering to different lifestyle needs
Active Resident Council and Committees
Located in "Heart" of Downtown Sarasota
Regular Spiritual Opportunities
Flexible Transportation
Exercises, health diets, and access to an on-site Wellness Center
Weekly Happy Hour with Live Entertainment (We dance!)
Just Around the Corner From the Friendship Center
Rental Only Apartments (No buy-in required)
Choice of studio, one bedroom, or two bedroom Floor Plans
Able to transition into Assisted Living if needed