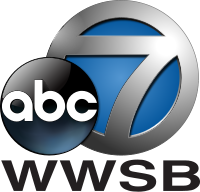 New State COVID-19 Testing Site For All Age Groups (Including Children) Extended Beyond Original Sunday, May 31 End Date
Robert L. Taylor Community Complex 
1845 34th St,
Sarasota, FL 34234
Hours of Operation Have Changed to 8 AM-5 PM.

SARASOTA, Fla. (WWSB) – A state-run, walk-up COVID-19 testing site will be open to the public beginning Sunday, May 17, and for the next 14 days at Robert L. Taylor Community Complex in North Sarasota.
The site operates from 9 a.m. to 6 p.m. seven days a week.
No appointments or prescriptions are necessary, and individuals can walk or park their vehicles at the community complex located at 1845 34th St.
"Any age group can get tested. We have a less invasive testing procedure now. The Q-tip is about as long as a regular Q-tips. It goes inside the nasal passage. It's free and you don't need a physician's notice which used to be required. You don't have to be ill that was once a requirement. We just hope that the community will come out and participate in this" says Wayne Balcom who is the Testing Site Incident Commander.
Anyone can receive free testing regardless of residency or symptoms.
The site will be open daily from 9 a.m. to 6 p.m. or until the capacity of 200 tests per day is reached.
Click Here to View Online ABC 7 Article.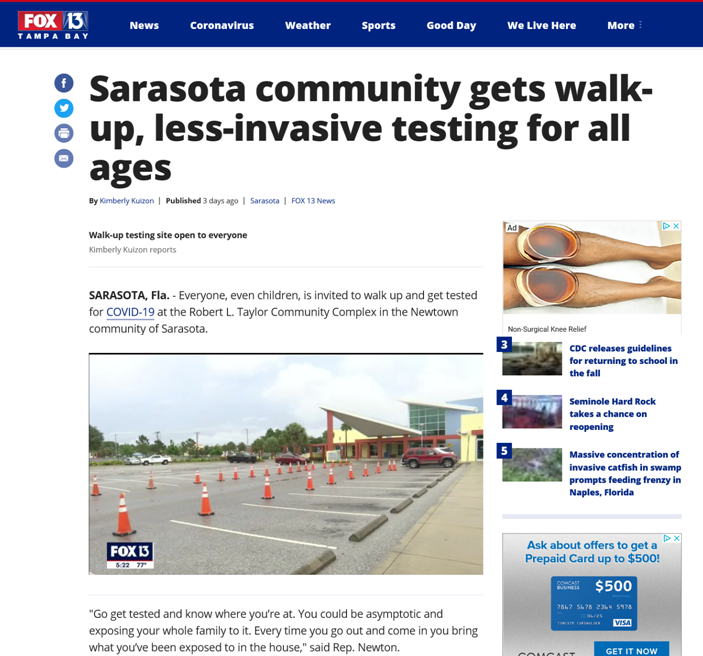 Click Here for FOX 13 TAMPA BAY Online Article.
Loving, caring ownership and staff
Services catering to different lifestyle needs
Active Resident Council and Committees
Located in "Heart" of Downtown Sarasota
Regular Spiritual Opportunities
Flexible Transportation
Exercises, health diets, and access to an on-site Wellness Center
Weekly Happy Hour with Live Entertainment (We dance!)
Just Around the Corner From the Friendship Center
Rental Only Apartments (No buy-in required)
Choice of studio, one bedroom, or two bedroom Floor Plans
Able to transition into Assisted Living if needed