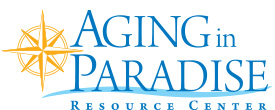 Alderman Oaks is Sponsoring a Brain Health Forum at the Aging in Paradise Resource Center

Part of Their Lunch & Learn Series
Learn more about the latest programs and initiatives to enhance cognitive aging.  Hear presentations from the experts and engage in an informative panel discussion.
When:    Wednesday, May 10, 2017             
                   10:00 AM to 12:00 PM
                   Panel Discussion During Lunch 
Where:  Aging in Paradise Resource Center             
                  Longboat Island Chapel (2nd Floor) 
                  6200 Gulf of Mexico Drive             
                  Longboat Key, FL 34228
Program Presenters


Dr. Alan Grindal
Neurologist Sarasota Memorial Health Care System Memory Clinic
Topic: The Cognitive Aging Process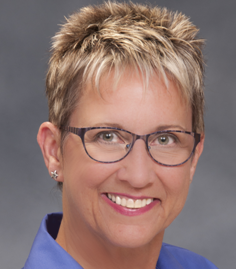 Dr. Cheryl Brandi, DNSc, ARNP
Nurse Practitioner, Educator and Researcher
Roskamp Institute
Topic: Research and Future Possible Brain Health Treatments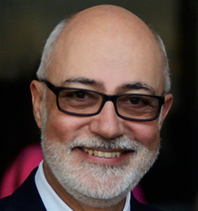 Dr. Jack Wazen
Partner Silverstein Institute, VP and Director of Research Ear Research Foundation

Topic: How Hearing Loss Affects Brain Health

Nicci Kobritz
President of Center for Brain Health and President/Founder of Youthful Aging Home Health
Topic: Practical Lifestyle Interventions for Positive Cognitive Aging
Fee for Forum is Only $10.00.  Lunch is Included! RSVP to Mary Ann Brady at
(941) 383-6493.
For more information, contact Mary Ann at the Aging in Paradise Resource Center.
Phone: (941) 383-6493  
Email: maryannbrady@aginginparadise.org  
Website: www.aginginparadise.org
Loving, caring ownership and staff
Services catering to different lifestyle needs
Active Resident Council and Committees
Located in "Heart" of Downtown Sarasota
Regular Spiritual Opportunities
Flexible Transportation
Exercises, health diets, and access to an on-site Wellness Center
Weekly Happy Hour with Live Entertainment (We dance!)
Just Around the Corner From the Friendship Center
Rental Only Apartments (No buy-in required)
Choice of studio, one bedroom, or two bedroom Floor Plans
Able to transition into Assisted Living if needed