Solving the Puzzle: A Seminar on the Key Elements
& Purposes of Advance Directives


Friday, June 24, 2016
2:00 PM to 3:30 PM
Alderman Oaks – Tree Top Lounge
What Are Advance Directives?

Advance Directives are legal documents that allow you to spell out your decisions about end-of-life care, ahead of time.  They give you a way to tell your wishes to family, friends, and health care professionals and to avoid confusion later on.  Most importantly, you will have the opportunity to make very personal health care decisions yourself.
Seminar Topics will include an in-depth review of: 
◙  Living Will
◙  Health Care Power of Attorney
◙  Financial Power of Attorney
◙  Last Will & Testament
◙ Declaration of Preneed Guardian

Seminar Presenters



Kevin Pillion
Elder Law Attorney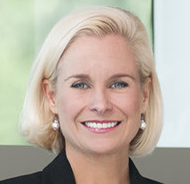 Shannon Feinroth
Public Benefits
Specialist
For more info about the Life Planning Law Firm go to www.lifelawfirm.com.
To RSVP call (941) 955-9099 or use the Contact Us page of our website.
Loving, caring ownership and staff
Services catering to different lifestyle needs
Active Resident Council and Committees
Located in "Heart" of Downtown Sarasota
Regular Spiritual Opportunities
Flexible Transportation
Exercises, health diets, and access to an on-site Wellness Center
Weekly Happy Hour with Live Entertainment (We dance!)
Just Around the Corner From the Friendship Center
Rental Only Apartments (No buy-in required)
Choice of studio, one bedroom, or two bedroom Floor Plans
Able to transition into Assisted Living if needed